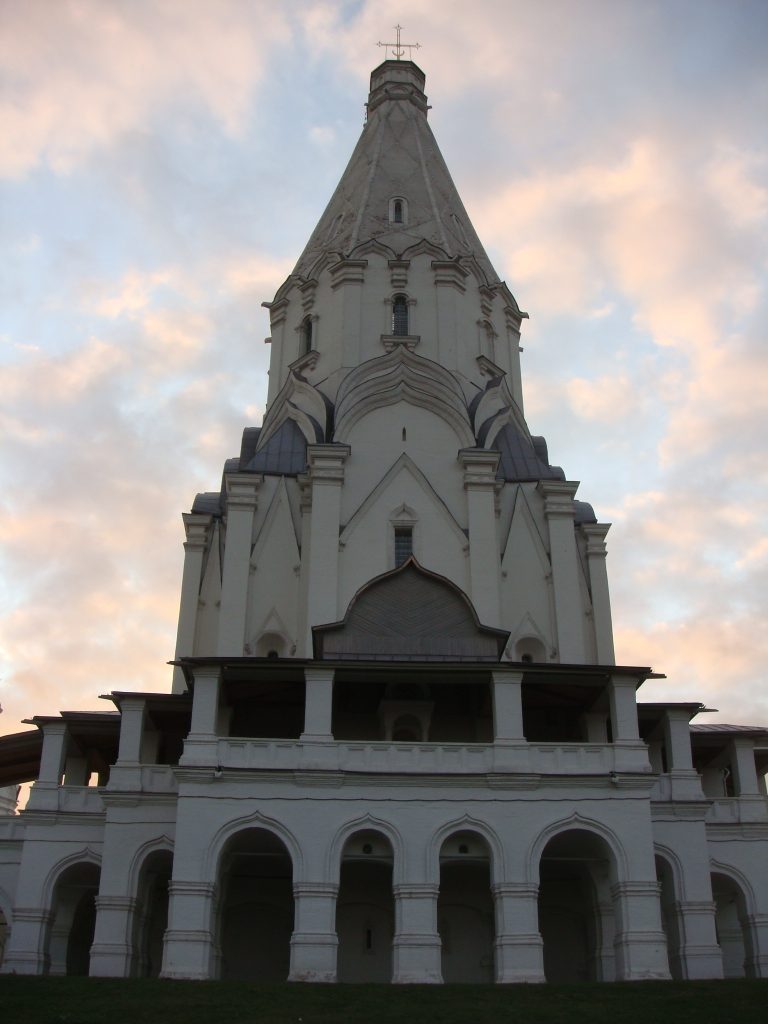 Located on a high bank of the Moskva river Kolomenskoye is a former  ancestral lands and countryside estate of  the Riurics (1st ruling dynasty in Russia) and later on the Romanovs  (1,5 – 3 hours tour).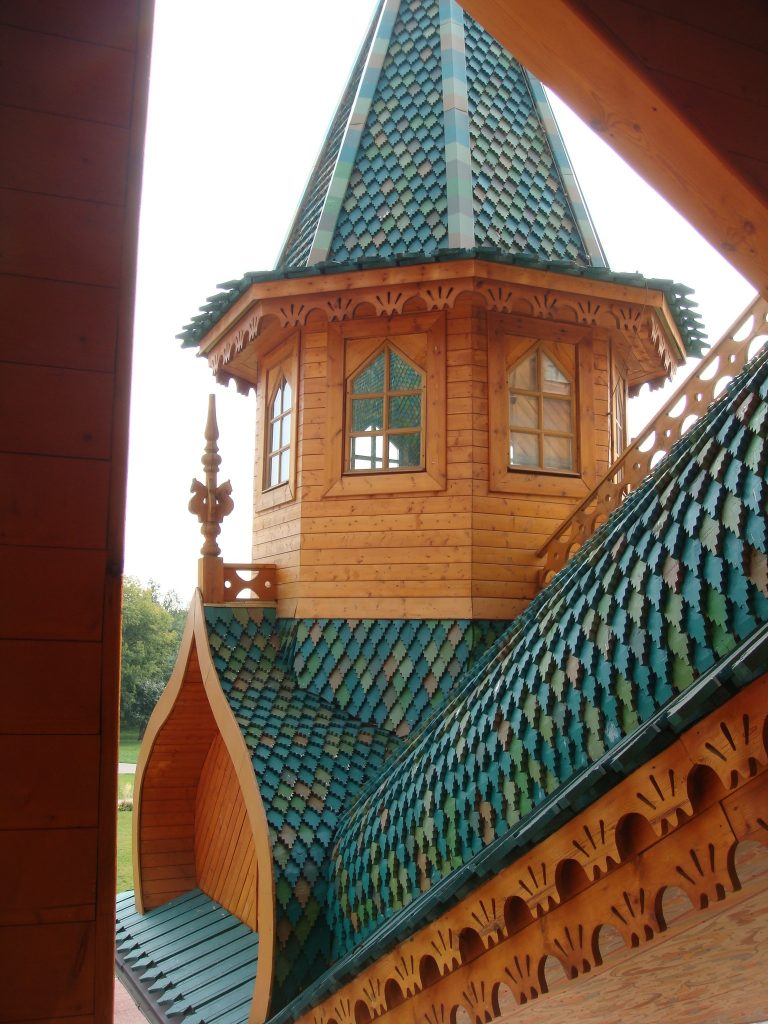 In summer at the weekends freelance musicians play olden style "bells" (metal plates) under open air.
Indoor museum-facilities in the grounds of Kolomenskoe:
Peter I wooden house-palace;
Water-pump Tower;
Church of the Ascension;
Basement of the Church of the Ascension;

Ethnographic

Center (Kolomenskoe Peasant's house and yard + Blacksmith house and yard);
Wooden Palace of Alexey Romanov built in the 17th century and famous among its contemporaries as the 8th wonder of the world was reconstructed and now 24 of its rooms and halls are opened to the public. Functional structure of the Palace's rooms reflects social and spiritual style of life at the final point of the medieval era in Russia.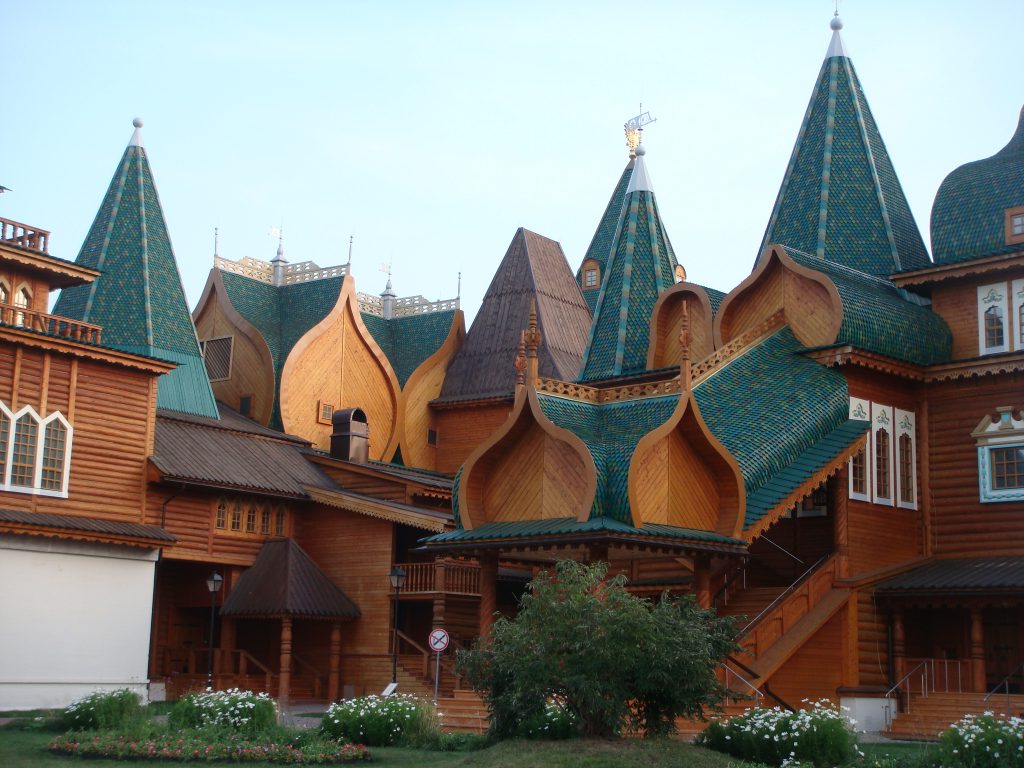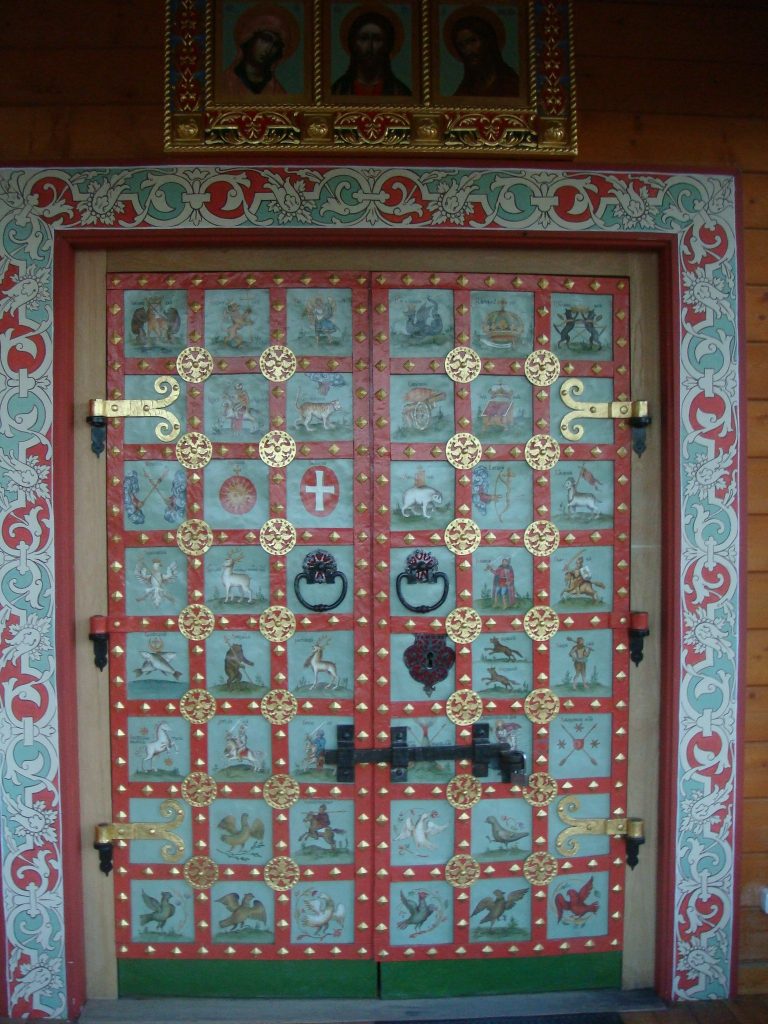 Indoor museums and Wooden palace are opened for visitors:
Tuesday – Friday, Sunday 10 a.m. – 6 p.m.
Saturday 11 a.m. – 7 p.m.
Day off: Monday.
Entrance fee to the Wooden Palace: 350 rub/person
For taking photos inside: 70 rub
Entrance fee to Peter I wooden house-palace / Water-pump Tower / Church of the Ascension / Basement of the Church of the Ascension /

Ethnographic

Center (Kolomenskoe Peasant's house and yard and Blacksmith house and yard): 100 – 150 rub/person
http://mgomz.com/kolomenskoe