A charming Luzhkov bridge over the bypass drainage canal in Bolotnaya square – is an official "Mecca" for sweethearts to put their Love Locks on artificial trees.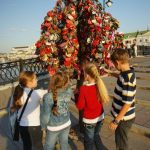 Overwhelmed Love lock trees are permanently moved to Bolotnaya embankment to let the new "trees" branches available for new locks on the bridge.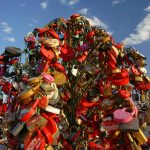 In summer nearby the bridge floating fountains spread out water in the canal and Hop on – Hop off small boats start river cruise round Bolotny island.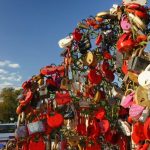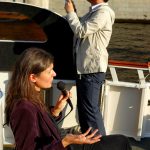 The photos are made by Dick Evans