(No QR-code or PCR-test required)
During the City Tour we stop to enjoy the panoramic view of the Novodevichy Convent from the bank of the Novodevichy pond.
Also the Novodevichy Convent (founded in 1524) could be an independent destination (1,5-2 hours) as a medieval Russian fortress and the last shelter for many widows and sisters of the Russian Tsars.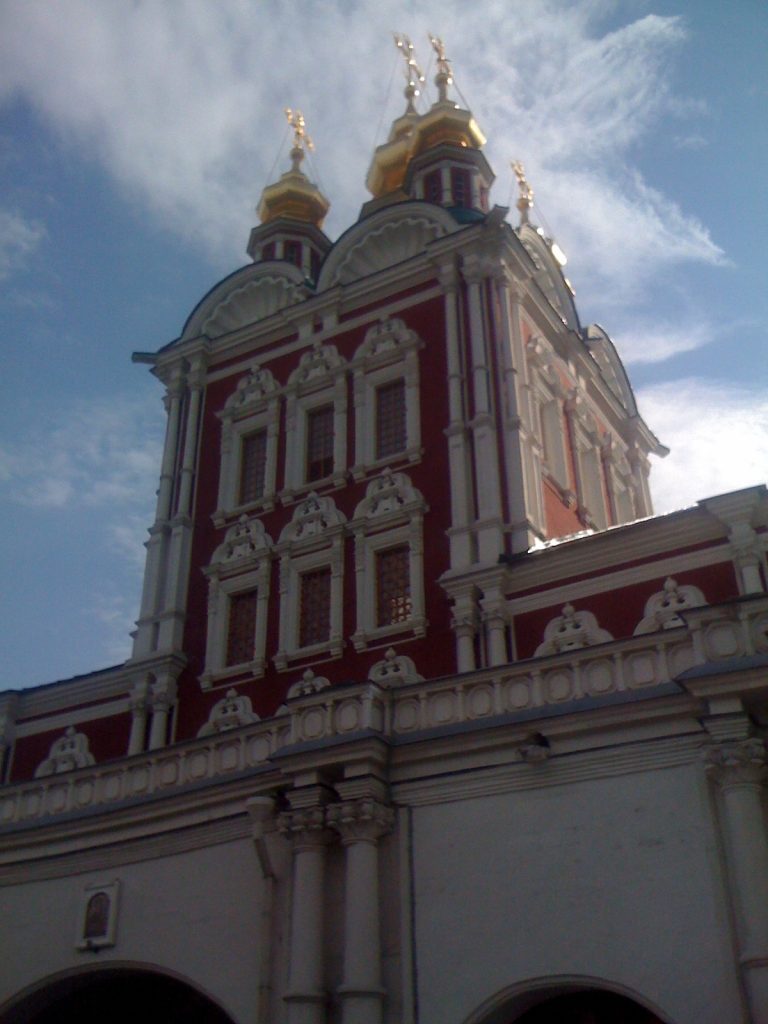 It's history is closely connected with two famous Russian rulers: Ivan the Terrible and Peter the Great. Their female relatives used to be honorable nuns of the convent.
Boris Godunov was crowned in Smolensk cathedral of the nunnery.
Nowadays it belongs to the Russian Orthodox Church and functions as an acting convent.
Architecturally the convent has remained perfectly preserved in its 16th – 17th centuries design.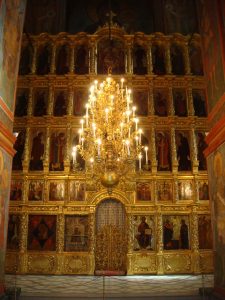 The Necropolis of the convent was initiated in the 16th century as the crypt of the noble nuns under Smolensk cathedral. Later on the convent's grounds became the place of rest for the great representatives of the Russian nobility: heroes of the 1812 war, Decembrists, philosophers, historians, professors of Moscow University, industrialists.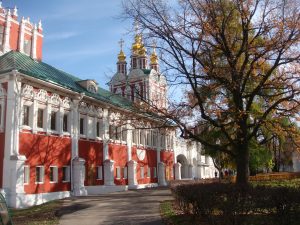 Opened for visitors:
Wednesday – Monday 9 a.m. – 5 p.m.
Day off: Tuesday
Smolensk cathedral is opened for visiting only in summer time (June – August)


Smolensk cathedral is closed for the restoration till 2022



Entrance fee: 300 rub/person
Guiding service additional charge 500 rub/group (1-15 persons)
Taking photos on the grounds and inside
: 100 rub  
Official web page of the Novodevichy convent