More than 600 buildings and architectural complexes lit up at night make Moscow image totally different compare with the city impression at the day time.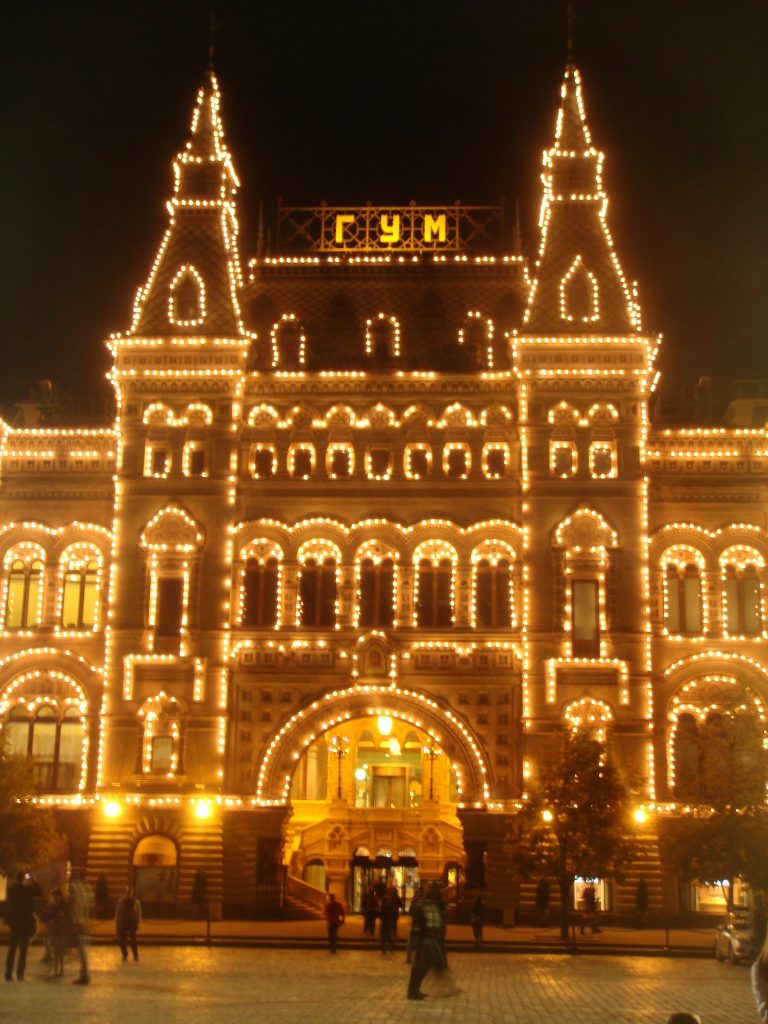 Since 1730 when the 1st edict about regular street lighting was issued Moscow was burned down and rose from the ashes many times.
Light equipment has changed and spread through out the city uncovering the other side of Moscow character that get visible at night.
Depending on the time, chosen transport and season we can see on that tour:
Red square with lit up GUM and St Basel's cathedral

Patriarch Bridge with the view to Digital October center on Bolotny island and Peter I monument


Novodevichie convent in lights

View of entire Moscow from the Sparrow hills

Stalin's skyscarpers (Seven Sisters)

Victory park fountains lit up with red lights (summer)


Moscow-City modern high-rises with lights (from the opposite bank of the Moscva river)



PS: Some of the lights are switched off by midnight. Some – work through the night.
Three last photos of that page were taken by San Francisco-based photographer Dick Evans during Photo-tours with guide Darya Postoeva in Moscow