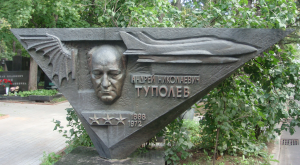 (No QR-code or PCR-test required) 
Novodevichie Memorial Cemetery (1-1,5 hours) is an old Moscow cemetery opened in 1898 and two times expanded in the Soviet period. It is a "museum" of statures and burial monuments of the late 19th –  20th centuries.
Now it consists of pre-revolutionary, soviet and post-soviet parts combining all together more that 26 000 burial sites.
Among world famous personalities buried in there:
Mstislav Rostropovich, Galina Vishnevskaya, Leonid Cogan (musicians)
Galina Ulanova (ballet dancer)
Anton Chekhov, Michael Bulgakov, Nikolai Gogol (writers)
Nadezhda Allilueva, Raisa Gorbacheva (wives of the state leaders)
Nikita Khrushchev, Boris Yeltsin, Andrei Gromyko (politicians)
Dmitri Shostakovich (composer)
Andrei Tupolev and Sergey Ilyushin (pioneering aircraft designers)
Sergei Konenkov (sculptor)
Lev Landau (physicist)
…
Opened for visitors:
Daily October – April 9 am – 5 pm
Daily May – September 9 am – 7 pm

Entrance fee:
free self-attendance and Russian groups;
300 rub/person for a group of 3 foreign people and more accompanied by a local tour guide.
Web page about Novodevichie cemetery (Rus)
Webpage of the Novodevichie cemetery (Rus)