Museum-Reserve Tsaritsyno (1,5 – 2,5 hours) is a former countryside estate of Catherine the Great in Moscow where she stood only once.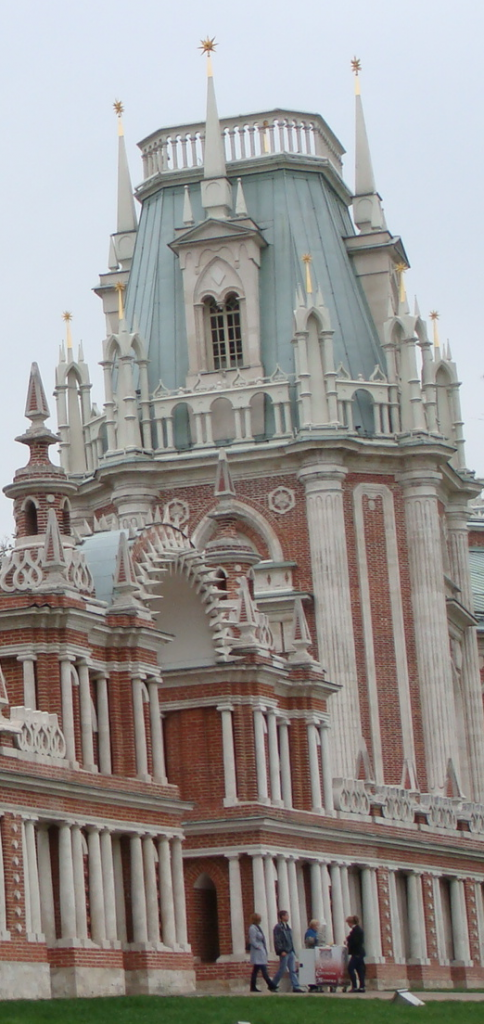 The architectural ensemble of Tsaritsyno was commissioned but never finished during life of Catherine the Great and was restored and partly built anew recently in the 1990th and 2000th.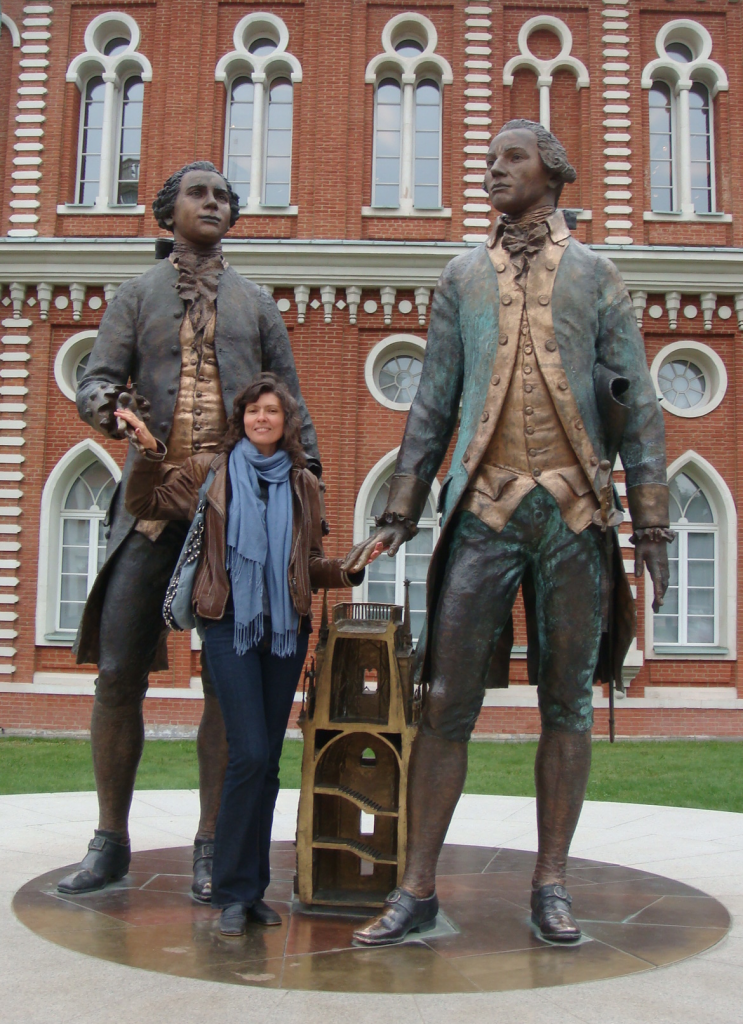 Originally designed by the most outstanding Russian architect Vasily Bajenov several years later it was rebuilt by Matvey Kazakov by the order of Catherine the Great.
It is located on the banks of the longest pond-system in Moscow. In summer time it attracts people as a Moscow Versailles and as the place with the largest in the city light up musical fountain in the natural landscape surrounding.

Indoor museums are opened for visitors:
Working days 11 a.m. – 6 p.m.
Saturday 11 a.m. – 8 p.m.
Sunday 11 a.m. – 7 p.m.
Days off: Monday (April – October) or Monday & Tuesday (November – March)
Park is opened 6 a.m. – 12 p.m.
Entrance fee (Grand Palace and Bread House together): 400 rub/person
Taking photos is free (no flash)

Illuminated and musical Tsaritsyno fountain is working daily 9 p.m. – 11 p.m. (May – September)