Largest in Russia acting monastery Saint Trinity Monastery of St. Sergius is located to the North-East from Moscow in provincial town of Sergiev Posad 70 km away from the capital (5 – 7 hours tour including the way there and back).
 Founded in the 14th century by outstanding Russian statesman and the most venerated Russian saint Sergius of Radonej the monastery has been the main pilgrimage center in Russia for more than 600 years.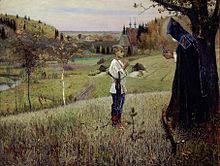 In the Soviet times the Headquarters of the Russian Orthodox Church was located in Saint Trinity Monastery.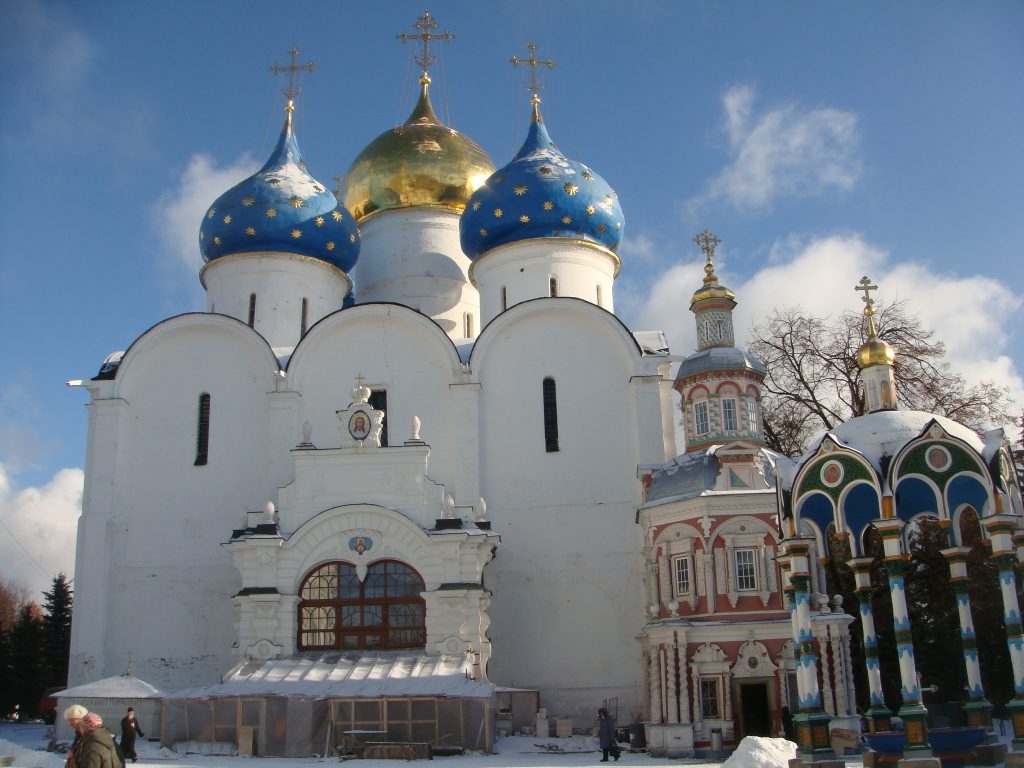 Opened for visitors:
Monday – Sunday 5 a.m. – 8 p.m.
  Tours are conducted daily 9 am – 5 pm and should be assisted by a local guide from the pilgrimage center.
Fee for 1 hour guided tour 1-5 people:
2250 rub in Russian with translation
2500 rub in English / other foreign language.
A trip to St Trinity monastery could be perfectly combined with visiting of Gethsemane Chernigovsky Priory located in the same city of Sergiev Posad (3,5 km from St Trinity Monastery). A tour of the priory with a local guide includes overseeing cave temples, monks' cells and a miracle-working spring.
Tours should be booked in advance.
http://stsl.ru/languages/en/
Official web page of Gethsemane Chernigovsky Priory