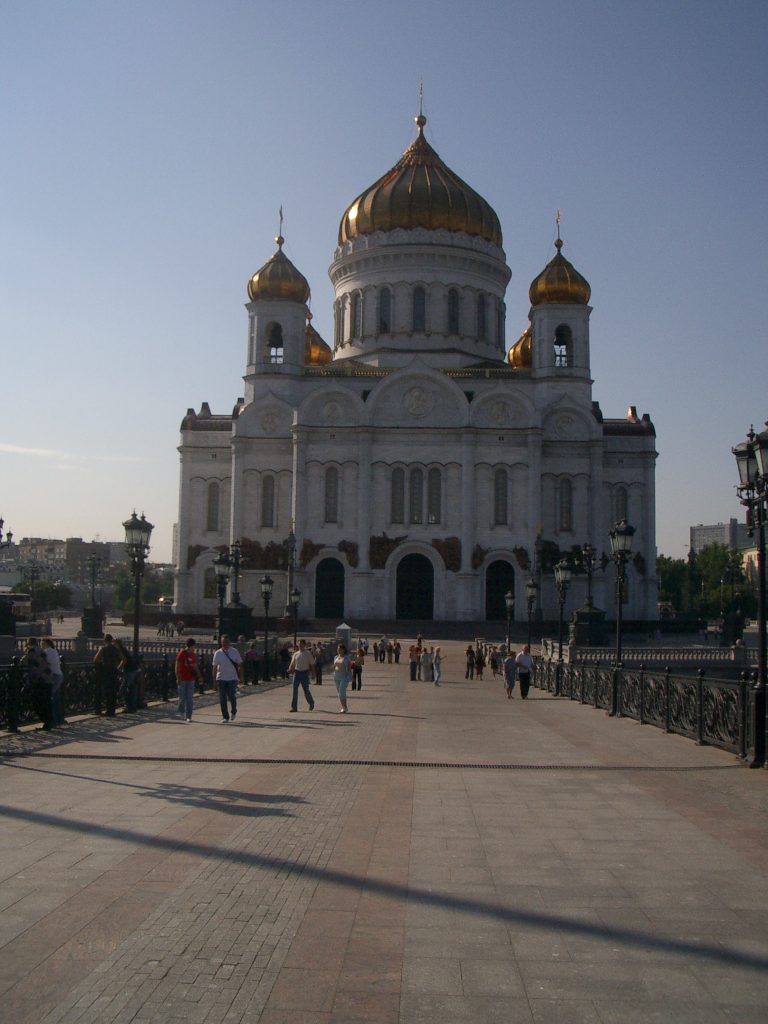 (No QR-code or PCR test required)
Visiting of the Cathedral of Christ the Savior can be a part of the City Tour of Moscow or if more detailed an independent tour (1 – 1,5 hour) with the Patriarch pedestrian bridge and the panoramic view of Moscow downtown from the observation platform on the roofs;
That is the church of the Russian Patriarch and the administrative center of the Russian Orthodox Church. Important church feasts and especially Easter services are conducted by the Patriarch in this cathedral.
It's the 3rd highest cathedral in the world after the cathedral of St Peter in Rome and the cathedral of St Paul in London. 249 step stairway leads to the view deck (40 m above ground) – showing views of Moscow on four main directions.
Being historically connected with 1812 Napoleonic invasion of Russia it reflects contemporary Christian tradition in modern time.
Open for visitors:
Tuesday – Sunday 10 a.m. – 6 p.m.
Monday 1 p.m. – 6 p.m.
Entrance is free.
Entrance to the view deck 400 rub/person (10 am – 6 pm).
Everyday services in the Transfiguration lower church
5 p.m. (night service) and 8 a.m. (liturgy)
Sunday service and the great feasts of the Orthodox Church in the Nativity upper church
5 p.m. (night service), 9 a.m. (confession), 10 a.m. (liturgy)
Official webpage of the cathedral