Gorky Park tour (1,5  – 3 hours) is a former recreational and leisure park internationally famous for the movie Gorky Park based on the same name book.
Opened in 1928 the Central Park of Culture and Recreation (named after Gorky in 1932) signified another wave of  Soviet propaganda and at the same time let lots of artists, architects, poets, writers etc. to express themselves in front of general public inside of the USSR.
Over 2500 event managers and animators were hired to arrange in the park public concerts, dances, quizzes and sports competitions. The park used to host the first gigantic cinema in Russia for 1200 seats.

In 2016 main entrance arch was refurbished to host the Museum of the Gorky Park history with the view point on its roof.
Recent modern renovation of the park gave it much more original look after commercialization of the 1990s. It has got back its leisure and recreation concept, a new museum of modern art Garage and was united with Muzeon Park by a common pedestrian zone along the embankment.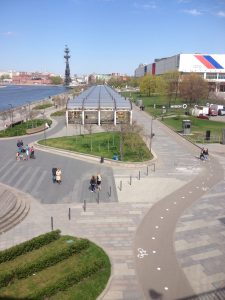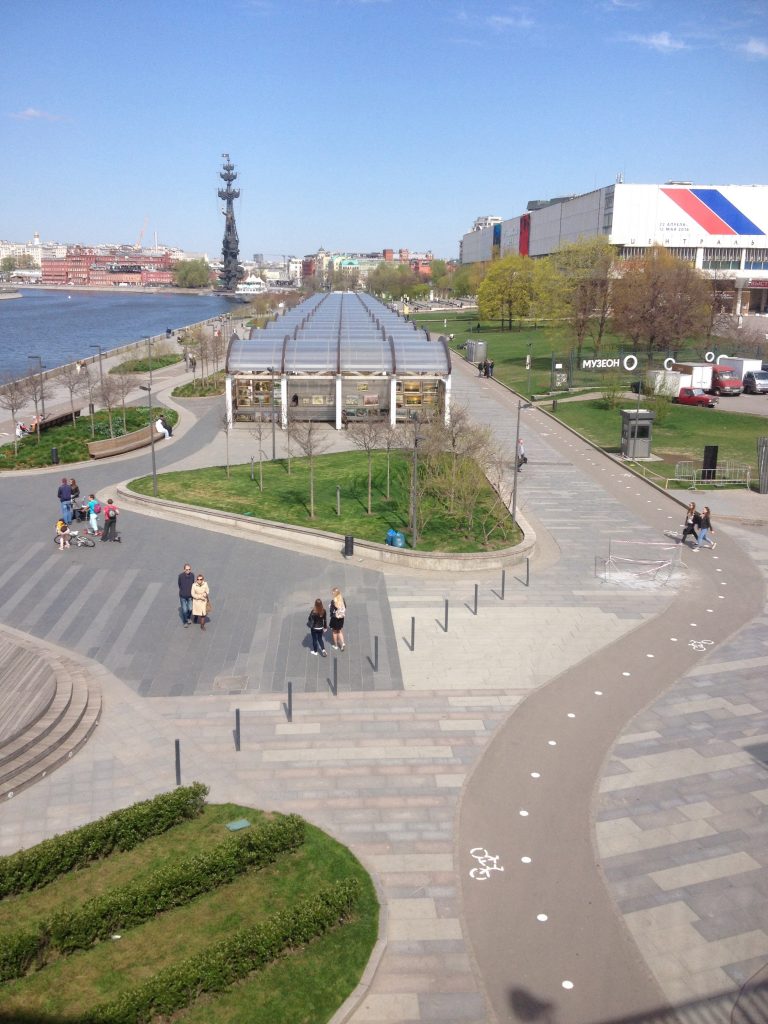 Park of Arts "Muzeon" founded in 1992 is Russia's largest open-air museum of sculpture, unique in diversity of more than 1000 statures. They represent various periods of Russian sculpture:
the 1930s – 1950s Soviet propaganda and city-planing statures;

statures of Communist leaders (Socialist realism);




replicas of the WWII monuments;

limestone park statures carved during sculptural symposiums in the 2000s in the open air museum-workshop.



Central House of Artists located in the grounds of the Muzeon park was opened in 1979 as the platform for contemporary art – the Exhibition building of the Union of Artists & the Exhibition of Soviet Avantgarde collection of the Tretyakov Picture Gallery.
http://park-gorkogo.com/en/places
http://www.muzeon.ru/pages/museum
Gorky park is Opened for visitors daily round the clock
Museum of the Gorky park Opened for visitors:
Tuesdays –  Sundays 11 am – 10 pm
Ticket office and last admission until 9 pm
Day off: Monday
Museum
Entrance fee: 300 rub/person