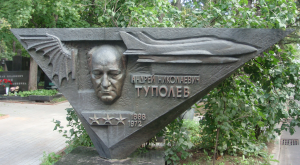 Novodevichie Memorial Cemetery (1-1,5 hours) is an old Moscow cemetery opened in 1898 and two times expanded in the Soviet period. It is a "museum" of statures and burial monuments of the late 19th –  20th centuries.
Now it consists of pre-revolutionary, soviet and post-soviet parts combining all together more that 26 000 burial sites.
Among world famous personalities buried in there:
Mstislav Rostropovich
Galina Vishnevskaya
Galina Ulanova
Anton Chekhov
Michael Bulgakov
Nadezhda Allilueva
Nikita Khrushchev
Dmitri Shostakovich
Andrei Tupolev
Sergei Konenkov
Nikolai Gogol
Raisa Gorbacheva
Boris Yeltsin
…
Opened for visitors:
Daily 9 a.m. – 5 p.m.
No entrance fee.
Web page about Novodevichie cemetery (Rus)